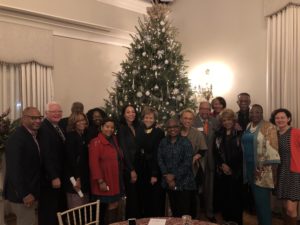 Join Us Today!
Become a Member of AAEFD—contribute (or pledge) $1,000 over five years with a minimum per year of $200 per year. As a Member, you are eligible to vote, receive an invite to our Annual Meeting and receive exclusive information.  
Additionally, as a member you are able to: 
Make grants, gifts, bequests that advance the AAEFD mission;
Hold home or office-based events, and invite our leadership to share our story.
Become involved and volunteer. Volunteers can participate in membership development, fundraising, grant-making, financial, communications and governance efforts to meet and enhance our mission.

 
Supporters are individuals who have committed giving $75 or more to the Fund on a monthly or quarterly basis.
Create Your Pledge
Online: Pledges may be created and funded by clicking the DCF logo on the right or click here.
By E-Mail: Download our pledge sheet (pdf) and e-mail to us at .